Tree Trimming Sydney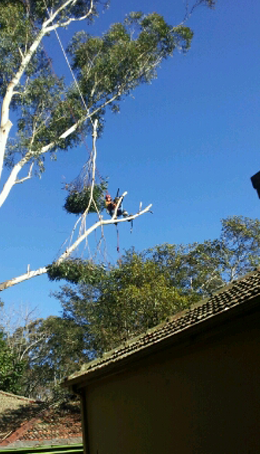 It is a known fact that when you have a garden then it needs a more or less regular maintenance. A garden can have different type of trees and hedgerows. Depending on the type of trees maintenance work can be monthly, semi annual or even annual. Having trees means having responsibilities and obligations. It is our collective duty to take care of our trees. Maintenance require appropriate equipment and gardening knowledge. For this reason tree trimming experts can be the ultimate answer.
Annual Diameter Of The Tree Growth
As we know more trees in your garden means more maintenance. If you sign a contract with our company complete tree experts for maintenance and tree trimming of your plants then we would advise you that you go for annual maintenance budget. This way it is more profitable for you to have the tree trimming services by professional arborists.
Tree Trimming North Shore
Trees are very delicate and they are prone to have different kind of decays in summer or spring season. In such scenarios it is advisable that you go for tree trimming services. Yes, we know the art of tree trimming and tree pruning. Having our services mean taking care of your garden in the best way possible.
Sydney Tree Trimming
Tree trimming is not a game of child, it is a proper job. This job can only be done by such a person who is well versed in the art of tree trimming and tree pruning. Sydney tree trimming are experts in tree pruning and tree trimming. We have been doing this since we can remember. We can give you better options in tree trimming and tree pruning in competitive prices. Our experts know how to evaluate the trees in the best way possible. For this reason we enjoy a repute in town.
If you want to make sure that your garden have the healthy trees then it is high time that you have the services of complete tree trimming. We are exceptional in all the tree services and we know how to do this job really well. Having our services mean justifying every dollar spent. We are the best in what we do because we do our services with all our heart.
Now is the time to make your trees healthy and disease free. To hire our services get in contact with us.
Tree Trimming North Sydney
Sydney Tree Trimming – Our success has been possible by the valuable feedback of our customer. Read the testimonial section to know what our customer thinks about us and how the magic worked on tree by efficient tree trimming. And then the ULTIMATE choice is YOURS, contact us for tree trimming then only if satisfied.
Tree Trimming North Sydney Satisfaction GUARANTEED.
know more about Tree Trimming North Shore Sydney
Our other Tree Services Sydney
Tree Pruning Sydney
Tree Removal Georges Heights
Tree Removal Service Lower North Shore
Tree Removal Sydney
Tree Removal North Wahroonga
Tree Removal North Shore Sydney
Tree Removal Beauty Point
Tree Removal Sydney North Shore
Tree Removal North Shore
Emergency Tree Removal North Wahroonga
Tree Trimming North Sydney
Tree Removal North Sydney
Tree Services North Sydney
Tree Pruning North Shore Sydney
Pruning and Hedging North Shore Sydney
Tree Stump Grinding Sydney
Tree Surgeon Sydney
Stump Removal Sydney
Removing Tree Stump Sydney