Tree Surgeon Sydney
How Tree Surgeon Sydney can help you to have the healthy trees?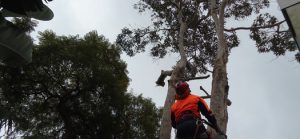 Tree Surgeon Sydney – Trees are the most beautiful gift of nature but they are very delicate. Unless you have an exceptional knowledge of being an arborist you cannot know what is happening to your trees. In such a scenario it is always the best idea to hire the services of tree surgeons so the trees can be evaluated in the best way possible. We are the exceptional tree surgeon Sydney. We are proud to say that we have years of experience expertise and knowledge in this field and we know how to evaluate the trees in the best way possible.
Same like human beings, trees also need attention and diagnosis after a specific period of time. We can help you exceptionally in this regard because we are expert tree surgeon Sydney. We have been evaluating trees for diseases and decays since we can remember. For this reason we have all the right knowledge and expertise to be the best in what we do.
We offer a number of services to our valued customers in competitive rates. Some of our exceptional tree services include:
Tree Pruning
With the passage of time trees have the tendency to look very ugly. If you think that trees are going to grow in the right proportion all by themselves then you are mistaken. Trees do not grow in the right proportion. For this reason they need the tree trimming and tree pruning services after some time period regularly.
We, Complete Tree Experts Sydney are here for this very purpose. We are well versed in the art of tree pruning and tree trimming and we provide exceptional services to our valued clients. To have the best trees it is advisable that you hire our expert services.
Storm Clearing
Nothing can create more havoc in your garden then a storm. The toughest thing to do after the storm is to do the storm clearing.
It doesn't matter how expert you are in cleaning, you won't be able to clear your whole garden in the perfect way possible.
We are experts in storm clearing because we have been doing this for long. When you need our storm clearing services, then we come loaded with all equipment's and trucks. We are licensed so we can dispose of the garbage at the end of storm clearing. We are exceptional in what we do because we work with the team of experts.
Yes, We Are The Best:
Services always make us different from others. Free quote and 24/7 Emergency tree removal services Sydney, make us different form others. Don't forget you can avail these services in economical rates and make your home, offices, gardens and all others places beautiful.
Tree Surgeon Sydney Quote:
The maintenance of a garden requires time, equipment and expertise. Most owners prefer to entrust this interview with a Tree Surgeon Sydney business. Besides prices and packages very profitable financially (price of a gardener and price of a landscape), you have well done work of certainty. To quotes Tree trimming Sydney and Tree Pruning and hedging Sydney, simply fill in the quote form work. You can compare quotes and rates from several companies who offered Tree Trimming Sydney Services and so do the maintenance of your wooded rates.
Our Tree Services Sydney
Tree Removal
Tree Pruning
Tree Trimming
Pruning and Hedging
Stump Grinding
Stump Removal
Land Clearing
Arborists Report
24hr Emergency Tree Services
Dead Wooding