Tree Services Roseville
Tree Services Roseville – Most commercial and residential properties have trees in the outdoor spaces and these lend a very alive and green feel to the space. The one way to make sure that these features stay green and healthy is to opt for tree care services. When you start looking for professionals that provide these services and conduct an internet search for "tree services in my area", you will find there are a large number of companies that operate in this space. This can make it difficult for you to identify which company to hire for the job.
The Complete Tree Experts are the tree maintenance services Roseville specialists that cater to residential as well as commercial customers. We are on call 24/7 and have the experience, knowledge, skills and resources to provide custom services exactly when you need them.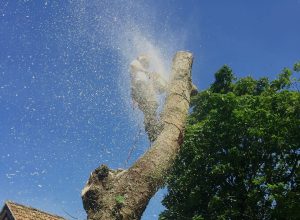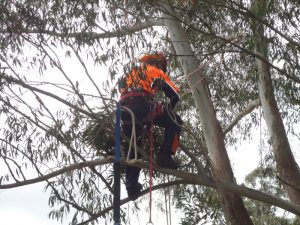 Types of Tree Services We Provide
We are certified and licensed arborists that provide a variety of cheap tree care services Roseville such as:
Tree Trimming and Pruning – Just as the grass on lawns and the bushes and plants in your landscape are mowed, trimmed and pruned with regularity; trees too need to be pruned at regular intervals. Pruning helps get rid of old and damaged or dry branches; It also encourages new foliage growth and thinning the green cover also allows more light and to filter to the plants and grass growing at the base of the trees.
Tree Care

 – We have the expertise to provide professional tree care services Roseville. As part of these services, we will inspect the trees carefully and check them for pest infestations and fungal growth etc. if any signs of these are found, the experts will use specialised, organic treatment options to take care of these infestations. We also make sure the trees have the right nutrients etc.
Tree Removal – There are times when a storm uproots or damages the trees on your property, while at others some trees grow out of proportion and start leaning dangerously close to your home structure or commercial building. These potentially dangerous trees should be removed without delay. We use the latest techniques in our work and advanced equipment. The tree removal work will be completed safely and expertly without any damage to your property. We also provide prompt and efficient emergency tree removal services as needed.
Stump Grinding – If you have a tree stump that has been left behind from a poorly-handled tree removal project, we can grind the stump into the ground. We use the latest stump grinding machines that are very compact and manoeuvrable; this helps us grind tree stumps that are located in oddly-shaped areas of your garden as well.
Tree Clearing Services – If you are a property developer, builder or even an individual property owner and need trees cleared from your land to make room for a structure or building, we can provide excellent solutions. We will have to ensure that the tree clearing is done in line with existing local municipal rules and regulations.
We are the tree services experts that can provide excellent and cost-effective solutions to residential and commercial customers. For all your tree maintenance services Roseville needs, Please call The Complete Tree Experts on 0451 000 600. If you have any other tree service related queries or want to request a free quote, this is the form to fill.