Tree Removal Sydney
Tree Removal Sydney North Shore
Welcome to Complete Tree Experts Sydney, That is the place where tree removal sydney north shore experts always ready helping you with all your tree surgery needs. We offer best information, friendly-advice and only experienced, high quality tree surgery services to business and private residential customers in and around the Sydney area..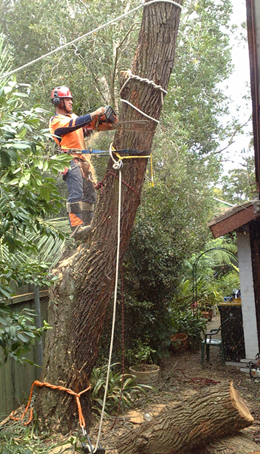 Tree Removal Sydney
Have you ever had a tree company come to your house to remove them? They are usually very expensive. And they are not always the best quality. If you want a tree company that is affordable, does great work, and is reliable then you should call Complete Tree Experts Sydney Tree Removal.
We do excellent all around work, and we are easily the best choice in your area for tree removal. Our prices are very reasonable, and our professional tree arborist team members are very polite and friendly too.
Our complete tree services package that has been designed for you if you people are residing in Sydney or its surroundings. We assure you that whenever you need the services of removing or trimming trees, our valuable staff is 24 hours a day for a week will be available for your help.
So whenever you have any issue regarding Tree removal, or any kind of Tree services only make a quote, and we will be there.
Tree Removal North Sydney
Our staff members are fully competent and well equipped enough to solve all of your problems. They have high spirits of doing the difficult tasks.
Our company Complete Tree Experts Sydney is licensed and fully insured that is enough to give you surety about the company. So you can trust us in any case no matter what circumstances are. We have latest technology cut off or clear the trees from roads or homes without damaging any of your property.
Tree removal is more common than you think. You might be wondering why you need to get a tree removed, but there are many reasons, such as:
You want more sun in your yard
You don't have enough space for a fruit tree
The tree doesn't fit the theme of your backyard
The tree is dangerous or needs to be planted elsewhere.
If these sound like a problem that you've been facing, then this guide will help you know how to remove a tree from your yard and make it perfect again!
As we know The tree removals is not an easy task, so one should not take it for granted. If you ever have met with such kind of incident you may better know what kind of issue might be there. So do hire the expert's person for removing trees from your home, roads, offices and parks as well.
Choose The Best
Sydney Tree Removal – But now the question arises that there are many TREE Removal companies in the market so which one to select, No worries you have come to the right door for north shore sydney complete TREE Removal solution. Here are the characteristics of a north shore sydney qualified tree.
Choose Complete Tree Experts Sydney
Now the question arises that there are many TREE Removal companies in the market so which one to select, No worries, you have come to the right door for north shore Sydney complete TREE Removal solution. Here are the characteristics of a north shore Sydney qualified tree removal company.
The working experience always gives the Company the right exposure and experience you need to have the assurance that they will perform every work from TREE Removal to cleaning up the mess with efficiency.
The Tree Removal Company should have the right staff to perform the tree removal to the best. For example, the Climber(s) that have a good handful of experience of TREE Removal especially the large trees, can eliminate even the most dangerous trees with complete expertise.
For TREE Removal the Climber(s) should have complete proficiency in operating cranes so the tree removal process where climbing is not helping should be performed to the best.
The availability of up to date technology can aid in Tree Removal to be performed in less time and more efficiency, so up to date tools and equipment are the vital requirement in making the Tree Removal process a child play.
The know-how of the safest mode to perform the task and knowing the tactics to perform the TREE Removal without damaging anything makes tree removal trouble-free process for you and your surroundings.
And the most important thing in TREE Removal is being a team player. Having the spirit to work as a team with each other and with the customer helps makes the flow of tree removal process effortless.
The Tree experts and we offer a 24 hour emergency tree services. Don't forget these services always make us different from others, whether it be a bad storm or bad luck damage we are highly qualified and have many years experience with all the necessary equipment and tools required for any situation.
Tree Removal Service Sydney
Sydney Tree removal is not a service that we like to promote but unfortunately is sometimes necessary to avoid damage to people or property. We always use state of the art equipment to ensure minimal impact on your property and also analyze space, age, and stability of any tree before we perform any removal.
Tree Removal Services
Is your tree is safe? We will provide you full assistance regarding tree removal and trimming, keep you and your property safe from any disasters. Our expert Arborists will provide you all the right information after the assessment of tree and then you will have the Arborists report have in your hand to decide what to do for the betterment.
At Complete Tree Experts Sydney all our sydney arborists are highly qualified and professional and are aware of local council regulations and guidelines. We take pride in any work performed and always provide a thorough clean up and removal.
Upright growth means that as the tree falls, its collapse to the ground is cushioned by the limbs, which tend to give rather than break or shatter, and the tree lies roughly horizontally and is low to the ground.
Tree Removal Sydney North Shore
Damaged and dying trees can reduce the value of your land. In addition they can also cause diseases and disasters. Dead branches must be removed even for trees that are still alive as heavy snow and high winds will cause houses, cars, and power lines to collapse on them.
We provide the most professional tree removal service to protect the well-being of your family by cutting dead trees right away.
Sydney Tree Removals
Our skilled arborists take care of diseased trees and dead branches. We are experienced and trained in tree trimming and removal procedures.
Our team got everything like, trucks, ladders, safety gear, chainsaws, pruning shears, and other important equipment required to operate the service successfully. If the branches are spreading in the wrong direction we will redirect or trim them accordingly.
However, tree removal is recommended if the tree represents a danger to land, power lines, or may cause other hazards. To clear the way for improvement or renovation, a tree might also need to be removed if necessary.
Sydney Tree Removal
Sydney Tree removal is a highly qualified and risky profession. Our expert techniques guarantee that the tree, the house, and the people are all healthy. We may need to use cranes to help the parts safely hit the ground when we see that the tree itself is unsafe.
We use ropes sometimes to help us lower large limbs or swing them away to prevent any damage. This is the safest method as chopping the base and letting the tree fall can cause serious accidents. As a property owner, you are responsible for hiring the best tree removing service in Sydney in order to clear the pathways near you.
Free Quotes
As you know we always offer efficient free no obligation services and these services always make us different from others. So get free quotes today. "No matter how big or small the job may be, our friendly staff will give you a quote for free".
TREE REMOVAL SERVICES SYDNEY
Free Consultation With Our Certified Arborists
You can schedule a meeting with our certified consultant and get your query through the table, sort it out. Let us know what you need just simply contact on our given address or visit our website and leave a message.
Our support Team will contact you within 24 hours.
We will send your query to our analysts and experts who can determine the solution according to your requirement.
Moreover we will come up with new ideas and technologies to determine your needs.
Send us your query we will touch you back within 24 hours
Your query will be entertain by our analyst and experts
Right towards to the solution of your need
24/7 support to entertain your query with our best support team
Sydney Tree Removal, why wait CONTACT US now.
We at Complete Tree Experts Sydney offers efficient no obligation free quotes on all of our tree services. "No matter how big or small the job may be, our friendly staff will give you a free quote".
Tree Removal Service Locations
know more about Tree Removal North Shore Sydney