Tree Removal Sydney
Tree Removal Sydney
Tree Removal Sydney by Complete Tree Experts Sydney – No doubt, tree removal includes a lot of technicalities and it's not easy to handle it without hiring the professional and well-trained members. Most of the time, it's necessary to remove the tree to save the property. Moreover, tree removal also includes a lot of other factors such as health and safety. On the other hand, every tree at a specific place or area is a liability or an asset.
For this, Complete Tree Experts Sydney can work for you to remove the trees effectively without damaging the property. Moreover, it's a complex process so, make sure to choose the professionals for it. We will offer a great chance to remove the trees due to the numbers of property and buildings threats.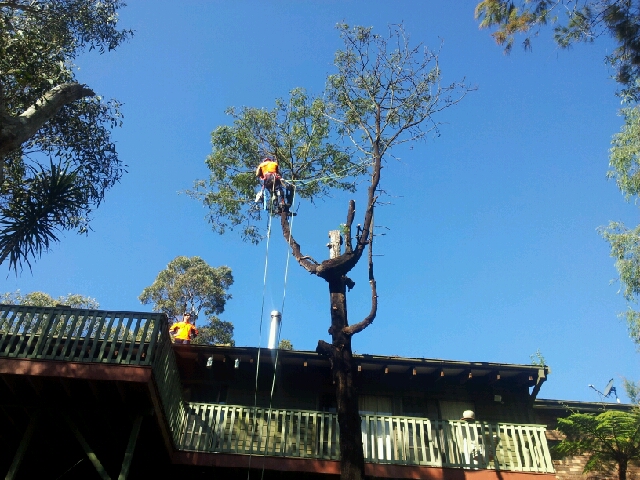 Our Work Approach:
We never suggest removing a tree without inspecting it. We try our best to save the tree by creating an alternative solution firstly. However, in the case of diseased and dead trees, removal is only a suitable option.
To remove the trees, we have a specialized team of professionals and well-trained members. Our team members offer these services under the great experience with the help of advanced and high-quality equipment. So, the trees at your place can be removed easily and effectively without creating any trouble for the owners.
At Complete Trees Experts Sydney, we have a wide range of highly professional tree removal equipment and devices to offer services to the clients independently and professionally. So, we offer affordable and reasonable tree removal services as compared to competitors.
Moreover, our customers can rely on our services to get high-quality results fastly and conveniently.
We Provide 24/7 Emergency Assistance:
We offer 24/7 emergency assistance and services for our customers in the case of tree fall due to storm and heavy rain. For this, we remove the fallen trees as soon as possible the save our customers from inconvenience and trouble. Because in the case of delay, the fallen tree may damage the property as well as the structure of the building. So, don't hesitate to contact us to get these high-end emergency services.
What Makes Us Different:
We care about our customers and clients. We are ambitious to offer high quality and professional services without any delay. Our main focus is not only to remove the trees but also satisfy our customers with our highly professional services.
So, we are offering these services for the betterment of the environment and satisfaction of customers. That's why we are always on time, well-prepared and ready to deliver services at your doorstep.
We assure to offer the services for all the customers by making it affordable. So, everyone can afford our services even without having the greatest budget.
Our Standard Tree Removal Process:
It's a challenging task to remove a tree due to the structures of buildings as well as surrounded trees and plants. To cut a larger tree, it requires a lot of care and training to ensure the safety of individuals at that place as well as property.
But don't worry at Complete Trees Experts Sydney, we use specialized and specifically designed tools or machinery to remove the tree without any structure and architecture issue. Our tree Removal Process based on the following steps:
Use heavy cranes and machinery to take down the tree
Chop all the branches
Cut down the tree in small parts
Cutting down the brushes as small as possible
If you are thinking about getting the tree removal services sydney then you can contact our professional consultant for better advice and services.
Call Us Now 24Hr 0451 000 600
Why Choose Us For Tree Removal Sydney Services?
There are a number of companies in Sydney that are offering the tree removal services, but why you choose Complete Tree Experts Sydney. Because, we are offering licensed and certified tree services for our clients. We have professional staff to offer all tree services in sydney with a complete experience.
Sydney Arborist – Our professionals are well-trained to operate heavy machinery such as cranes to make the removal process easier. With the help of advanced and professional tools, we offer tree removal services sydney within less time. Because equipment plays an important role to get the job done in the right and effective way.
Our complete know-how about the removal process with the help of advanced equipment helps us to remove the trees without damaging the properties as well as the structure of buildings. Our members are highly ambitious to offer the services as a team with great and professional working spirit.
24/7 emergency assistance
Professional and well-trained members
Appropriate inspection before offering services
Highly professional and advanced equipment
So, what are you waiting for? Just contact us to get our services and professional assistance. You can also get numbers of quotes from our staff just by calling.