Tree Pruning Services Sydney
Tree Pruning Services Sydney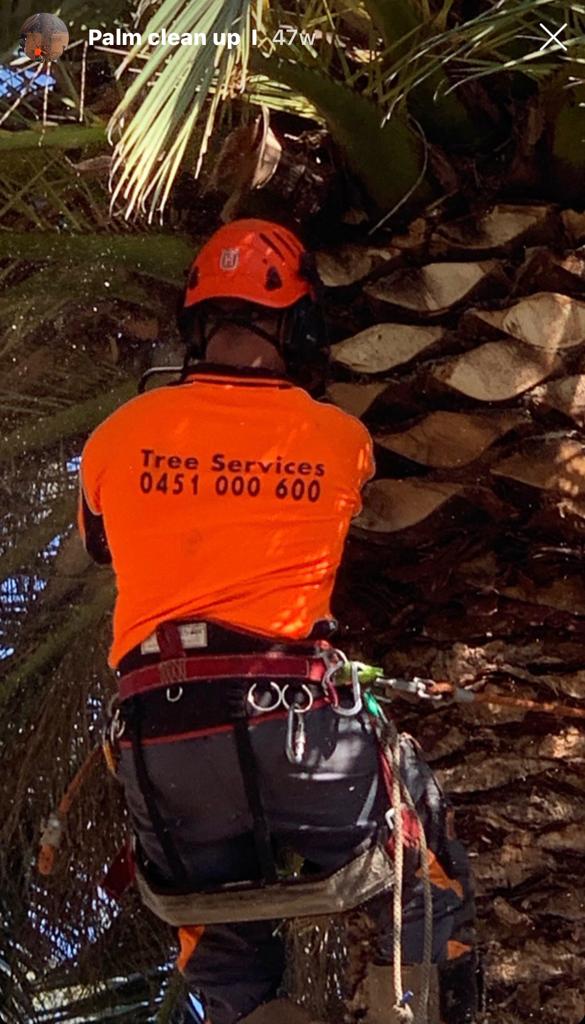 Tree Pruning Services Sydney – Proper tree pruning means growing a tree with a solid structure and a desirable shape. Placing their essence in the hands of certified arborists is one of the best investments you can make for your trees and your overall landscape.
Here at Complete Tree Experts Sydney, we provide Tree removal Service, for all types of trees in North Sydney. our arborists are specialized in tree trimming and pruning services. Tree Pruning is an essential component of maintaining a healthy hedge and trees.
Trees will grow over time, adding beauty and value to your home. You can say that trees are some of the most important assets on your land. Many people ask why we must prune our trees. And we always answer, prepare your trees so that they can mature adequately.
Our tree pruning service help Remove dead branches, Make sufficient clearance for houses, highways, and power lines. It also helps reduce the chances of damage from hurricanes.
Tree Pruning North Sydney
The pruning of trees guarantees longevity and establish aesthetically beautiful landscapes. Tree pruning is basically the selective elimination of diseased, weakened, dead, structurally unsupportable, or unnecessary parts of a tree. In overall plant health treatment, there are many methods of tree services. Pruning includes several benefits that help make your yard look healthier and growing. There are 7 main advantages of hiring a North Sydney tree pruning service.
When left unchecked, wide, overgrown branches can damage your property.
Tree pruning is a way of revitalizing a tree by eliminating dead branches.
You can have a good look at your yard.
Since you will not have to do it yourself, hiring a professional tree pruning service will help you save time
If a tree needs to be removed, hiring a licensed tree removal service like us will help to achieve the results at the right time
A professional tree service will ensure that the population of your trees is healthy and free from diseases.
Many tree removal service providers will clear up your landscape after the job is finished so that it looks nice and clean.
Tree Experts Sydney
Tree Pruning Sydney – We also prune the shrubs around your house to ensure that they retain visual and symmetrical quality. Our clients depend on us all year round to keep their property green and beautiful. Various kinds of trees and shrubs need various forms of treatment. To remain safe and structurally sound, some types of trees require frequent pruning. In order to provide the care, they need, you can rely on our expert team of arborists.
Give Your Trees a Proper Shape
Tree Pruning Services Sydney – Shaping a tree structure should only be done by professionals. It is possible to shape trees, but only by a careful prune with proper cuts. We shape small shrubs and bushes according to your preferences, like holly trees and other shrubs. When shaping is finished, hand cutters are commonly used. Scissors are typically used for this form of pruning on specific types of trees, such as small shrub grasses or safety hedges.
Crown Thinning of a Tree
Tree Pruning Sydney – Crown thinning a tree requires slightly pruning the foliage of the tree's inner branches. This is commonly done to obtain more sunshine on the lawn of a homeowner or to avoid tornado damage. Slightly thinning the canopy of a tree helps wind movement through the tree to flow smoother, thus reducing the probability of limb destruction in a storm.
Crown Raising of a Tree
Crown raising a tree requires raising the lower branches of a tree canopy or removing them. Typically this form of pruning is performed to achieve visibility or to encourage lawnmowers to chop down grass throughout without a tree limb in the way, or something else to be able to move under the branches of the trees, such as cars and people. As mentioned above, raising the low limbs on a tree may also facilitate structure or clearance pruning.
Why Choose Us – Tree Pruning Services Sydney
Tree Pruning Services Sydney – Now that you are aware of the advantages of hiring a professional tree pruning service, today it's time to hire one. The complete tree expert is your go-to tree removal service, from small homes to luxury apartments, we have teams of professional arborists available to help you restore your backyard.
Our qualified professionals understand the intricacies of tree service, effectively providing quality support, whether it is tree trimming or tree pruning. There are several advantages associated with the company of skilled tree removal services. We are a group of professionals dedicated to innovating the business of tree removal services in North Sydney. We aim to offer the best services at affordable prices, leaving our clients with an impression they can never forget.
Others Tree Services Sydney
Tree Removal
Tree Trimming
Pruning and Hedging
Stump Grinding
Land Clearing
Arborists Report
24hr Emergency Tree Services
Tree Surgeon Sydney
Dead Wooding
Tree Pruning North Shore Sydney
Pruning and Hedging North Shore Sydney