Tree Removal Experts Sydney
Why We Are The Best As Compared to Others Tree Removal Experts?
Tree Removal Experts Sydney – There are around 200 different species of trees that exist in the world. To better evaluate which tree services, the trees in your yard need it is imperative that you take the help of tree removals Sydney.
We are a team of professional arborists and we know all the possible dangers trees can face in the fall or spring season. We at tree removal Sydney provide exceptional tree services in town. With our expertise and knowledge we make sure that we extend the best tree services in Sydney.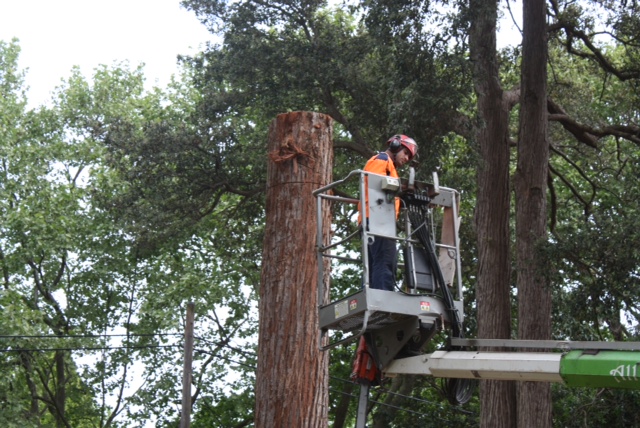 Why Do You Need Tree Services?
Just because you have planted a seed doesn't mean that the trees are going to take care of themselves on growing up. There are a number of trees and each have a different psyche. Because each of the tree is so different so with the passage of time they need different services. Sometimes tree needs tree trimming, sometimes they need grinding and sometimes removal. Maintaining trees is tricky and it is that one thing which cannot be done at home unless you are an arborist. For this reason it is imperative that you get the help of exceptional tree service providers. We are exceptional in this regard because we have been providing tree services since we can remember. We provide a number of services to our valued customers which include.
Tree Trimming
Tree Pruning
Tree removal
Stump grinding
Stump Trimming
Stump removal
Emergency Tree Care
Tree Lacing and Cabling
Storm clearing
Storm cleanup
We Are Tree Removal Specialists
Sydney Tree Removal – We are not some amateurs who are providing tree services in Sydney instead we are tree removal specialist. Over the course of years we have provided our services to a number of customers and they have always said amazing things about us. We are aware the fact that not every tree is here to stay and some need to be removed instantly. In such scenarios we provide exceptional tree removal services. We work with modern technology and we make sure that we come up loaded with all the tools and trucks to take care of the mess after the removal. Before taking the tree removal services task we make sure that we evaluate the whole yard to better understand which tree need the removal and which need to stay. We don't remove trees for the sake of removing we remove them when it is the only option.
Storm Clearing And Cleaning
Trees are delicate and with storms they can be at the risk of extinction or removal. If you have trees in your yard or you know that a storm has created a mess then don't worry. Call us right away and let us handle the situation in a professional way. We can assist you professionally in this regard. We are experts in storm clearing and cleaning. We make sure that we take into consideration all the possible aspects of clearing and cleaning after the storm. With our experience team of arborists we will make sure that we clear your place in the best way possible.
We Are Economical
There are a number of things which makes us different from the other tree service providers but the main thing is that we are economical. We provide exceptional tree services in Sydney in the most economical and competitive prices. We can assure you that we will do your work in half the prize then the other three service providers. We believe in building our relationship with our customers and for this reason we always make sure that we give them the economical deals they deserve.
We Have Flexible Hours Of Working
We are the best because we make sure that we offer flexible hours for tree services. We are aware of the fact that most people have work or school in morning. For this reason we can assist you in afternoon or even at evenings. We will be at your service whenever you would want us to be. We work in flexible hours and we can assist you in your desired time.
We Will Take Care Of The Mess
There are a lot of tree service providers in town but most of the time they don't even clear up the mess after tree removing or tree trimming. On the other hand we are different because we make sure that we take care of our mess after our services. In case you hire us for tree trimming then we won't just leave the mess right there. We will make sure that we clean that mess before leaving. We are licensed arborists and we make sure that we do everything in a professional way.
We Are Professionals
Tree Removal Experts Sydney – We would like to tell you that we are not some amateurs or gardeners who are providing tree services in town. We are professional arborists and we make sure that we do everything in a professional way. With the help of our expertise and experience we have the capability of solving any tree related problem in a professional way.
Tree Removal Sydney – If you are looking for the best tree removal services in town then we are the ultimate fit. We provide what you are looking for. We have trained staff and modern tools. Call us right way to hire our services. We are different from the rest and we will convince you about this.
Contact us Now 24Hr 0451 000 600
Sydney Tree Removal
Sydney Tree Removals
Tree Removal North Sydney – TREE Removal is a vital activity for maintaining the well-being of SOCIETY…Yes you heard it right tree removal is necessary for your own safety as well as for those whom you value. Do not BELIEVE read on.
Tree Removals Sydney
Sydney Tree Removal – Contradictory to what is commonly believed TREE REMOVAL is as important as tree planting. Imagine you being walking on the road and seeing a home damaged by tree fall. Every year hundreds of property and human lives are loss, because of carelessness of some individual who avoided TREE Removal when it was needed. So let's play our share in making lives SAFE by TREE Removal when it is needed. It can even be your own, if you do not maintenance of trees around you, by Tree Removal at right time who know a tree FALL on you or on your valuable property any moment. So rather than waiting for others to contact someone to help initiate the first step of Tree Removal, go ahead on contact an expert in TREE Removal, for assistance. Tree Removal North Shore Sydney
Land Clearing North Sydney – Whether it be for commercial property development or private property development we at Complete Tree Experts have a number of qualified arborists available to clear your land from any unwanted trees and shrubs. Land Clearing North Shore Sydney
Tree Removal North Shore Sydney
Trees are a part of Complete Tree Expert's character. They provide us with social, economic and environmental benefits. We're naturally committed to conservation and protection of trees, especially large canopy trees that take many years to mature. Tree Removal North Sydney
Tree Removal North Sydney
Our licensed and insured tree Experts make house calls to meet the needs of your trees, shrubs, lawn and landscape. From tree disease protection to lawn renovation and restoration, Complete Tree Experts arborists put passion and expertise into the care of your property.
Free Consultation with our certified arborists
You can schedule a meeting with our certified consultant and get your query through the table, sort it out. Let us know what you need just simply contact on our given address or visit our website and leave a message.
Our support Team will contact you within 24 days.
We will send your query to our analysts and experts who can determine the solution according to your requirement.
Moreover we will come up with new ideas and technologies to determine your needs.
Send us your query we will touch you back within 24 hours
Your query will be entertain by our analyst and experts
Right towards to the solution of your need
24/7 support to entertain your query with our best support team
Know more about Other Tree Services
Tree Removal Georges Heights
Tree Removal Service Lower North Shore
Tree Removal North Wahroonga
Tree Removal North Shore Sydney
Tree Removal Beauty Point
Tree Removal North Shore
Emergency Tree Removal North Wahroonga
Tree Trimming North Sydney
Tree Pruning North Shore Sydney
Pruning and Hedging North Shore Sydney
Tree Stump Grinding Sydney
Stump Removal Sydney
Removing Tree Stump Sydney