North Sydney Tree Service
North Sydney Tree Service – TREE Removal is a vital activity for maintaining the well-being of SOCIETY…Yes you heard it right tree removal is necessary for your own safety as well as for those whom you value. Do not BELIEVE read on.
Tree Removal North Sydney
Tree Removal Services Sydney – Contradictory to what is commonly believed TREE REMOVAL is as important as tree planting. Imagine you being walking on the road and seeing a home damaged by tree fall. Every year hundreds of property and human lives are loss, because of carelessness of some individual who avoided TREE Removal when it was needed.
So let's play our share in making lives SAFE by TREE Removal when it is needed. It can even be your own, if you do not maintenance of trees around you, by Tree Removal at right time who know a tree FALL on you or on your valuable property any moment. So rather than waiting for others to contact someone to help initiate the first step of Tree Removal, go ahead on contact an expert in TREE Removal, for assistance. Tree Removal Services Sydney
North Sydney Tree Service
Tree Service North Sydney – Based in Sydney, we cover a radius of 25 miles. Although the majority of our work is for domestic customers, it also includes all Sydney Local Councils. We are able to both remove and dispose of a large number of trees from any site or premises in single attempt.
We Have Flexible Hours Of Working
We are the best because we make sure that we offer flexible hours for tree services. We are aware of the fact that most people have work or school in morning. For this reason we can assist you in afternoon or even at evenings. We will be at your service whenever you would want us to be. We work in flexible hours and we can assist you in your desired time.
We Are Professionals
North Sydney Tree Service – We, Complete Tree Experts Sydney would like to tell you that we are not some amateurs or gardeners who are providing tree services in town. We are professional arborists and we make sure that we do everything in a professional way. With the help of our expertise and experience we have the capability of solving any tree related problem in a professional way.
Sydney Tree Service
If you are looking for the best tree removal services in town then we are the ultimate fit. We provide what you are looking for. We have trained staff and modern tools. Call us right way to hire our services. We are different from the rest and we will convince you about this.
To arrange a free quote or to discuss the work that you would like carrying out, please get in touch now, Call Now 0451 000 600
Tree Removal Services Sydney North Shore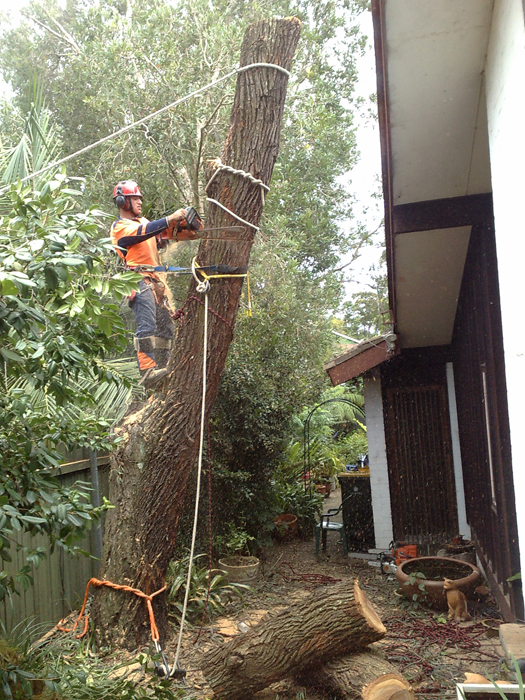 Others Tree Services Sydney
Tree Removal
Tree Pruning
Tree Removal
Tree Trimming
Pruning and Hedging
Stump Grinding
Land Clearing
Arborists Report
24hr Emergency Tree Services
Dead Wooding
Tree Surgeon
Tree Removal Services Sydney
Tree Removal Services Sydney area satisfaction Guaranteed.
Tree Removal North Shore
Tree Removal North Shore Sydney
Complete Tree Experts Sydney – Tree Removal North Shore Sydney is a major process that tree owners have to do every now and again when a tree has died during the winter, gotten infested with pests or becomes a danger to the home or public right of way. It's one of the most expensive tree care services to pay.
As such, you want to be sure and only pay for the service and not additional costs in lawn repair, fence repair or home repairs because it was done incorrectly. Consider this imperative information when hiring tree removal north shore professionals.
A professional arborist can work with you to safely and efficiently remove your tree. Many tree removal services are complex and mistakes are costly – make sure the arborist you choose is qualified and professional.
Questions to Ask a Tree Removal Services Sydney
You should always ask a professional tree removal Sydney service questions before hiring them. Moreover, these should be questions you pose to at least three or four tree removal services to gauge their work history, expertise and how much you're going to pay for each company's services.
By asking these questions, you will get the best service from the most qualified pro in the shortest amount of time without endangering your home, property or family members.
Go to the Tree Removal Services
Tree Removal Services
A highly technical task, tree removal requires trained and qualified professionals. Tree removal addresses the health and aesthetics of your landscape as well as the safety and liability of host and adjacent properties. Strategic tree removal can enable competing species to develop and mature.
In certain instances, it may be necessary to remove a tree that is alive if it is interfering with the health and vigor of other trees, or threatens buildings, driveways, or utility wires.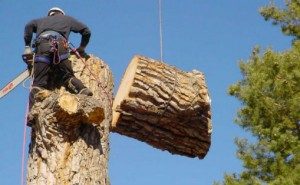 Tree Removal North Shore
The professional and licensed arborists of Complete Tree Experts provide quality tree care maintenance in the north shore area of Sydney for many years. Our major services beside tree removal include maintenance of trees, the cabling and bracing of trees, planting of trees, Tree protection against lightning, the clearance of stumps and branches, and Pruning of trees.
A major part of what makes your home so welcoming is the landscape that surrounds your house. Keep your investment stable and lush by having our professional tree services at your doorstep. Our certified arborists have been caring for landscapes for years, and we know how to make your property look stunning throughout the year. The landowners of our communities trust our qualified arborists to care for their trees.
North Shore Tree Removal
Tree Removal North Shore – Our qualified arborists apply the art and science of their craft to preserve trees in a beautiful way. We understand how important your trees are to the overall value of your landscape and property. We also know that it may be harder to sustain your trees and shrubs than you originally paid for.
There is a lot of hard work that is carried out into keeping mature trees safe. From timely tree trimming and tree pruning to preventing and reducing infestations, you need a reliable and responsible service. We optimize our tree care services to each season to reduce the common issues your land faces.
Tree Removal Sydney North Shore
Our services for your trees and shrubs can also be customized. All our materials are approved to ensure the preservation of the environment. Your trees and shrubs can be affected by any type of bugs. Some insects are harmless to plant life, they are even helpful occasionally.
Others are particularly harmful to the survival of plants and trees. There are insects that penetrate the trunks of the trees and eat the leaf and fruits of the trees, and some pests drain nutrients from the trees.
Tree Removal North Shore Sydney
Tree Removal North Shore – Most trees can survive the insect attacks that eat its leaves, fruit, or flowers. If you find them in your trees earlier, they need to be removed immediately. They choke the life out of trees quickly and prevent the trees from having the nutrients and water they require. The best way to keep trees safe is to avoid the emergence of insects and the growth of fungi.
But once they have arrived, to preserve the integrity of the tree, it is necessary to act quickly. Are your trees suffering from disease or insects? Send us a quote today and get the most efficient tree service in your town. Our trusted arborist will treat the tree and stump carefully, leaving your property ready for whatever you have planned. With no damage to your house, we will ensure the full removal of even the biggest, most difficult tree. Even the most dangerous places can be reached by our experienced tree climbers. We use only modern technology and tools, and safety is our topmost priority.
North Shore Tree Service
Do not forget that our professional workers will help you if you are not sure if the tree can be saved with professional pruning or it needs to be removed immediately.
Tree Services North Shore Sydney
Read More about Our Tree Services
Free Consultation with our certified arborists
You can schedule a meeting with our certified consultant and get your query through the table, sort it out. Let us know what you need just simply contact on our given address or visit our website and leave a message.
Our support Team will contact you within 24 hours.
We will send your query to our analysts and experts who can determine the solution according to your requirement.
Moreover we will come up with new ideas and technologies to determine your needs.
Send us your query we will touch you back within 24 hours
Your query will be entertain by our analyst and experts
Right towards to the solution of your need
24/7 support to entertain your query with our best support team