Sydney Tree Trimming
Sydney Tree Trimming:
Tree Trimming is something that is a must not only to add beauty but also for the health and safety of both trees and environment. Talking about the tree first when the tree trimming and pruning is regularly done, it helps the tree to grow better making it healthy in itself. This providing more Margins for raising the tree(s) more swiftly and even the fruitful trees are nurtured all because of expert touch in Sydney Tree Trimming.
Sydney Tree Trimming
Sydney Tree Trimming also lead to more sun exposure of the plant roots preventing it from diseases and other problem like fruitlessness, thus now the trees around you are healthy and so are you all because of appropriate Tree Trimming .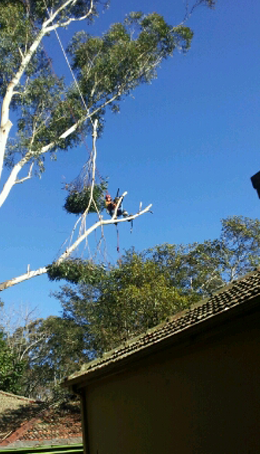 Tree Trimming Sydney – Australia is known throughout the world for the beauty of Nature, but for a change why not make an average Australian home, your house, reflect mini Australia by proper Tree Trimming.
Sydney Tree Trimming
Imagine yourself and your love ones getting sick only because you never did the tree trimming and pruning at the right time. Therefore take step now and contact those who have years of experience in this field of Tree trimming like COMPLETE TREE EXPERTS NORTH SHORE SYDNEY.
Sydney Tree Trimming
It is not EXAGGERATION, our in-hand experience in tree trimming not only aids you in becoming a responsible citizen rather it also assist you in living a healthy wealthy life. So now birds and the society get better off, aside from your own healthy well being because of proficient Tree trimming. It can also be said that you can play a role in making the environment safe by taking responsibility and playing your part in society betterment with the facilitation of NORTH SHORE SYDNEY COMPLETE TREE EXPERTS by just a step towards Tree Trimming Sydney.