North Sydney Tree Pruning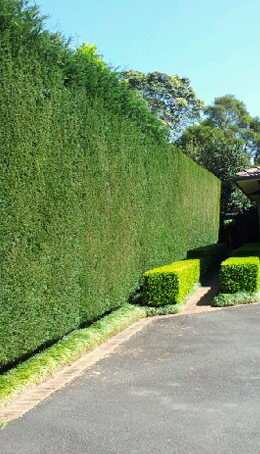 North Sydney Tree Pruning – There are countless myths regarding pruning of trees, hedges, its general tidiness, and maintenance. The process of tree pruning and hedging include removal of unwanted branches, over grown trees and leaves. Although it is normally the best practice if done after winters. It is hard to decide when to prune trees and how to prune them. This is why calling the experts is a better option.
Tree Pruning is a vital part of maintaining a safe and flourishing garden. You will stimulate new growth if you prune your plants correctly, and they will remain healthier, flower well, and continue to grow. Some plants require pruning and hedging after flowering and some need it after winters. Knowing when to prune and how to prune is the secret to your plants' good regrowth and health.
Tree Pruning North Sydney
Complete Tree Experts Sydney are your professional partner for all North Sydney tree pruning and hedging services. We think that a well-presented garden will make a huge difference to your home & its aesthetic impact. A well-manicured hedge, tree, and the bush are something that the community and your guests will be talking about. If you are into hedge pruning and shaping ornamental grass of trees, trimming of fruit trees, or decorating bushes during the year.
You can't go beyond the Complete Tree Experts Sydney to get all your pruning and hedging service done. Don't let these things disturb your routine. Call us to get expert advice if your trees and shrubs are becoming overgrown and messy and let us prune and protect your lawn. To maintain a healthy garden, frequent, careful pruning, and trimming of the garden hedges and plants is important.
North Sydney Tree Pruning – To ensure that your plants are kept strong in the winter months, it is ideal to coordinate seasonal soil maintenance and enhancement with pruning and hedging services from a professional tree service. We have a team of experienced and competent pruning service experts for fruit trees and any other tree you love the most in your yard. To ensure optimum production at harvest time, your favorite fruit trees and bushes will be appropriately pruned at the right moment of the year. It is a joy to look at a magnificent tree. We will bring your garden vision to life with our professional hedging and pruning services.
North Sydney Tree Pruning
Our mission is to allow you to admire your garden without thinking about the work involved in its development and maintenance. With a passion for pruning and hedging, we have a team of trusted, experienced, and friendly arborists know all the techniques and process. Our team of professional arborists provides both commercial and residential tree care service with skilled pruning and hedging in north Sydney. Plants build a nice space to have a fun time with your family and friends and their advantages are more than just aesthetic beauty.
Sydney Tree Pruning – To ensure that your backyard stays flawless and perfect for all to enjoy, make sure to clean your hedges at the right time. Trimming relies on the type of pruning you need to do for the precise shape of plants. When it comes to various types of hedges all of them must be trimmed and maintained every season, preferably as the season approaches before the winter months.
Many trees respond better to more regularly performed trimming and pruning, and others only respond better during the growing season with few trimmings. One significant observation is that during the mating season of birds, you should avoid pruning or trimming your hedges because tree maintenance may potentially damage their nests or may frighten some birds.
North Sydney Tree Pruning – Everyone knows the environmental benefits of trees. They offer the security and revitalization of our lands and the sheer pleasure. The value of choosing a dedicated tree service in North Sydney to take care of your trees is that you optimize your trees' attractiveness and longevity and reap the even greater benefits that come with doing so.
For tree growth on your property, services such as pruning and hedging are also helpful because the earlier a diseased tree is properly removed, the earlier it can be replaced with a healthy tree that may be best adapted to the property and landscape. Everything will be done for you in the most effective ways until you recruit a professional team to get on the job.
Sydney Tree Pruning Service – We have flexible scheduling, and most importantly, we provide 24\7 emergency service anywhere in Sydney. We already have the essential equipment to tackle any big or small work, and when we're done, we clean up your land ourselves. Would you demand anything better than that?
Read More About Our Other Tree Services