North Sydney Emergency Tree Service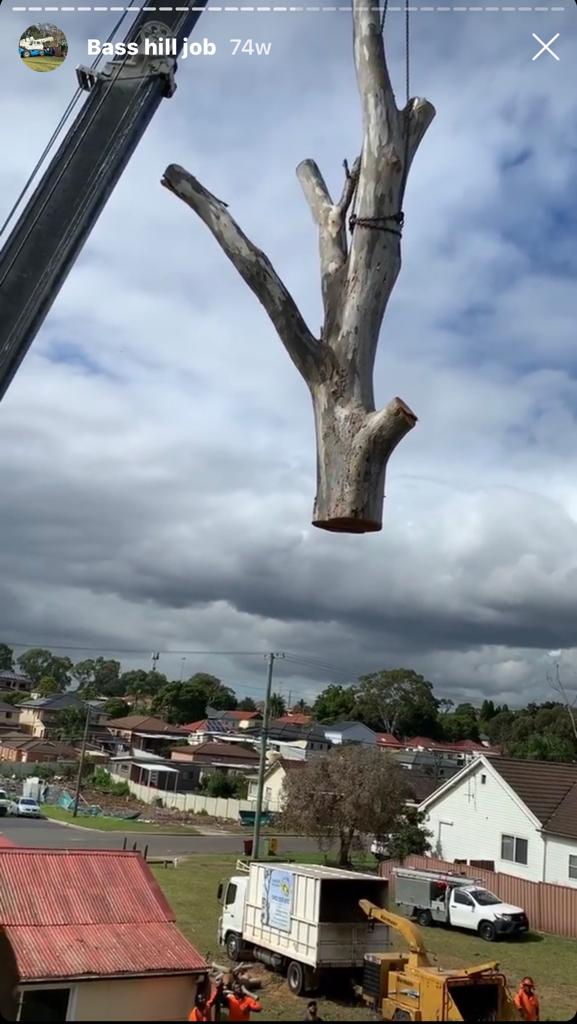 North Sydney Emergency Tree Service – Tree professionals know what kind of trees are doing well in the local climate and which are not going to survive. Arborists at Complete Tree Experts Sydney know exactly how to take care of trees properly to ensure they live a long life and stay strong and healthy as well.
Our Sydney arborists have a wealth of experience, and they are able to advise you on which trees to plant and which one needs to be removed immediately. The idea of getting tons of greenery around your home is appreciated by most homeowners and the custom of planting trees has continued in their landscapes.
Emergency Tree Services Sydney
However, with a lot of benefits, trees come with harmful effects too in case if you are not taking enough care of them. In the backyard, they can become a hideous barrier, obstruct the growth of several other trees, or pose a danger of being a threat during natural disasters.
We recommend the Homeowners to hire a reliable tree service, complete tree experts, to fix all the tree-related issue and to get rid of unwanted trees in your yard. Most of the trees fall or get damaged Due to natural calamities such as heavy rains and storms.
When a tree falls on a road, it blocks the path that is used by many people and when they fall on a house, they can cause serious harm to your property and to your families too. In situations like this, you must be aware of good emergency services to avoid damage.
Sydney Emergency Tree Service
We available 24 hours and 7 days of a week to provide our people with emergency tree removal or tree care service whenever it is needed. It is more helpful to trust the services of the best emergency tree removal company in North Sydney to get more benefits at a time.
One of the biggest advantages of hiring a North Sydney emergency tree service is that its 24/7 service is promised. You cannot trust trees like you trust humans, they can fall at any time anywhere. It is important to hire a company that will guarantee you of emergency services at any time of the day. It is helpful to use the services of a reliable tree removal company to have peace of mind since they provide the fastest response to your calls and quick services at your doorstep.
North Sydney Emergency Tree Service
Emergency Tree Service North Sydney – Here at the complete tree experts, you can have emergency tree removing and tree maintaining services at lower costs and the highest quality results. Our services include the management of tree's growth, maintenance for the well being of trees, identifying the diseased and unhealthy trees to prevent fungal and bacterial diseases. We also provide services like trimming the roots, spraying medicines for the disease-free environment, to consistently maintain the tree.
Before hiring our services let us describe our well-qualified service methods. We have a good track record of our crane operations, our arborists are well trained, experienced, and qualified. We have good shaped equipment and tools that are specially designed to handle the north Sydney emergency tree services efficiently. You can also meet our staff members and observe our working actions to get more satisfaction.
Importance of Hiring Our 24/7 Emergency Tree Service
Sydney Emergency Tree Service – proper maintenance of trees can obviously be a risky task, as it involves scrambling up to heights and operating heavy-duty equipment much of the time. It's always better to appoint a licensed and professional service like us to avoid injury from happening and for the best outcomes for your tree care in general while considering your personal safety. It also saves your time and money when you trust a reputed tree service to get the job done for you. In case if you are thinking about how a tree can become sick or diseased.
Let us explain. When a tree starts becoming dense to denser the air circulation and sunlight interaction automatically decreases within the canopy of the tree. It creates an atmosphere where harmful insects and fungi can grow and live. The correct tree pruning service will cut a tree in such a way that it will appear as healthy as ever. It will enhance the circulation of light and air and help encourage the healthy growth of trees.
When you get a tree service from a reputed company it will help you save money and to work with the expert professionals. The experts can not only safely remove the tree, but also its branches by efficiently cleaning the entire area. This would save owners from wasting money on the maintenance of sewage system, roads, houses, or service areas.
What are you waiting for? The 24 hours Emergency tree service is there to assist in North Shore Sydney, CONTACT NOW.
TREE SERVICES SYDNEY
Tree Removal
Tree Trimming
Pruning and Hedging
Stump Grinding
Land Clearing
Arborists Report
24hr Emergency Tree Services
Dead Wooding
Tree Removal Georges Heights
Tree Removal Service Lower North Shore
Tree Removal Sydney
Tree Removal North Wahroonga
Tree Removal North Shore Sydney
Tree Removal Beauty Point
Tree Removal Sydney North Shore
Tree Removal North Shore
Emergency Tree Removal North Wahroonga
Tree Trimming North Sydney
Tree Removal North Sydney
Tree Services North Sydney
Tree Pruning North Shore Sydney
Pruning and Hedging North Shore Sydney
Tree Stump Grinding Sydney
Stump Removal Sydney
Removing Tree Stump Sydney