Emergency Tree Removal Kirribilli
If your area has experienced violent winds and severe thunderstorms, it's important that you inspect the trees on your property or simply call in a specialist for the job. In such situations, it's likely you would require emergency tree removal Kirribilli services. We at The Complete Tree Experts are the emergency tree removal Kirribilli specialists that cater to residential as well as commercial customers. We are on call 24/7 and have the experience, knowledge, skills and resources to provide affordable tree removal services exactly when you need them.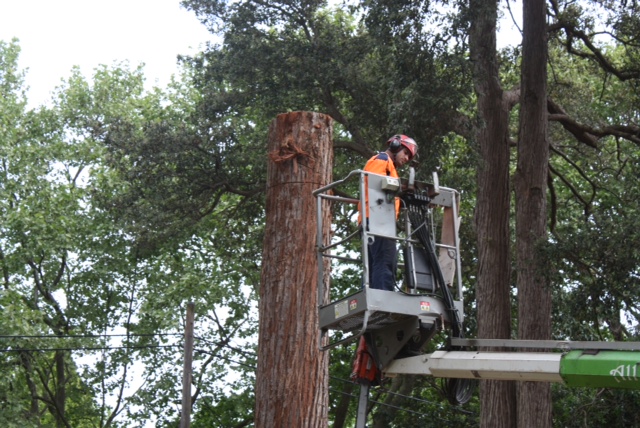 When is Professional Emergency Tree Removal Necessary?
Most property owners believe that if there is no visible damage to the trees, there is nothing wrong and that they don't really need to worry about calling in experts to inspect the condition of the trees. But the fact is that it's very difficult for a layperson to gauge the level of tree damage a storm or high winds have caused.
Trees that have withstood extreme pressure can potentially fall over or their branches may fall over, which can cause significant damage to your home or landscaping. Even if you don't notice any damage, some trees may have become weakened and pose a definite threat to your property or life. These trees require immediate attention either by trimming the weakened or damaged branches and limbs or by complete tree removal.
Local Emergency Tree Removal Kirribilli
If a tree has already collapsed in your landscape or on your house or commercial building, you should contact a licensed and insured provider of emergency tree removal service Kirribilli. Trying to remove it yourself or hiring a novice for the job may cause further damage or even put you at risk of severe injury as well. It's always a good idea to keep handy the number of a reputed and reliable company like ours.
You can never predict when you would be dealing with a tree emergency. We are local to the area; this means we can be at your location in no time at all. We know how to efficiently and safely remove fallen or leaning trees and prevent any damage from occurring to your property. We use the latest techniques and tools in our work. In case the tree has damaged your property, we can also provide you all the information you need about the insurance claims process too.
Hire Affordable Emergency Tree Removal Services
Regardless of the time of day or night you need our expert and professional emergency tree removal service Kirribilli, rest assured that we will be at your location within the shortest possible time to attend to the problem. We understand the urgency of these requests and are very prompt with our response.
We are the tree services experts that can provide excellent and cheap emergency tree removal solutions to residential and commercial customers. For all your emergency tree removal Kirribilli needs, please call us on 0451 000 600. If you have any other tree service related queries or want to request a free quote, this is the form to fill.