Tree Pruning Services Sydney
Tree Pruning Services Sydney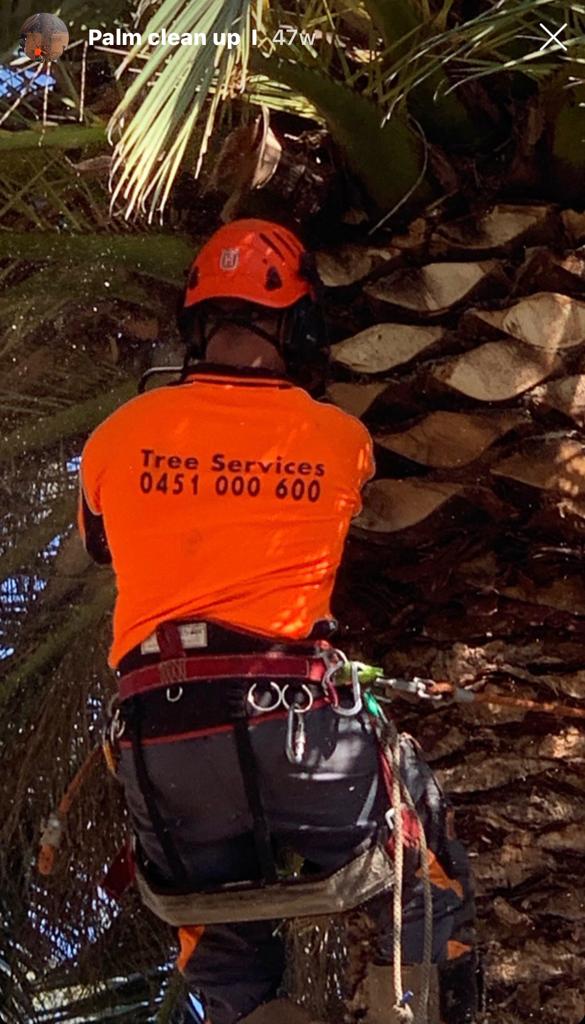 Tree Pruning Services Sydney – Proper tree pruning means growing a tree with a solid structure and a desirable shape. Placing their essence in the hands of certified arborists is one of the best investments you can make for your trees and your overall landscape.
Here at Complete Tree Experts Sydney, we provide Tree removal Service, for all types of trees in North Sydney. our arborists are specialized in tree trimming and pruning services. Tree Pruning is an essential component of maintaining a healthy hedge and trees.
Trees will grow over time, adding beauty and value to your home. You can say that trees are some of the most important assets on your land. Many people ask why we must prune our trees. And we always answer, prepare your trees so that they can mature adequately.
Our tree pruning service help Remove dead branches, Make sufficient clearance for houses, highways, and power lines. It also helps reduce the chances of damage from hurricanes.
Tree Pruning North Sydney
The pruning of trees guarantees longevity and establish aesthetically beautiful landscapes. Tree pruning is basically the selective elimination of diseased, weakened, dead, structurally unsupportable, or unnecessary parts of a tree. In overall plant health treatment, there are many methods of tree services. Pruning includes several benefits that help make your yard look healthier and growing. There are 7 main advantages of hiring a North Sydney tree pruning service.
When left unchecked, wide, overgrown branches can damage your property.
Tree pruning is a way of revitalizing a tree by eliminating dead branches.
You can have a good look at your yard.
Since you will not have to do it yourself, hiring a professional tree pruning service will help you save time
If a tree needs to be removed, hiring a licensed tree removal service like us will help to achieve the results at the right time
A professional tree service will ensure that the population of your trees is healthy and free from diseases.
Many tree removal service providers will clear up your landscape after the job is finished so that it looks nice and clean.
Tree Experts Sydney
Tree Pruning Sydney – We also prune the shrubs around your house to ensure that they retain visual and symmetrical quality. Our clients depend on us all year round to keep their property green and beautiful. Various kinds of trees and shrubs need various forms of treatment. To remain safe and structurally sound, some types of trees require frequent pruning. In order to provide the care, they need, you can rely on our expert team of arborists.
Give Your Trees a Proper Shape
Tree Pruning Services Sydney – Shaping a tree structure should only be done by professionals. It is possible to shape trees, but only by a careful prune with proper cuts. We shape small shrubs and bushes according to your preferences, like holly trees and other shrubs. When shaping is finished, hand cutters are commonly used. Scissors are typically used for this form of pruning on specific types of trees, such as small shrub grasses or safety hedges.
Crown Thinning of a Tree
Tree Pruning Sydney – Crown thinning a tree requires slightly pruning the foliage of the tree's inner branches. This is commonly done to obtain more sunshine on the lawn of a homeowner or to avoid tornado damage. Slightly thinning the canopy of a tree helps wind movement through the tree to flow smoother, thus reducing the probability of limb destruction in a storm.
Crown Raising of a Tree
Crown raising a tree requires raising the lower branches of a tree canopy or removing them. Typically this form of pruning is performed to achieve visibility or to encourage lawnmowers to chop down grass throughout without a tree limb in the way, or something else to be able to move under the branches of the trees, such as cars and people. As mentioned above, raising the low limbs on a tree may also facilitate structure or clearance pruning.
Why Choose Us – Tree Pruning Services Sydney
Tree Pruning Services Sydney – Now that you are aware of the advantages of hiring a professional tree pruning service, today it's time to hire one. The complete tree expert is your go-to tree removal service, from small homes to luxury apartments, we have teams of professional arborists available to help you restore your backyard.
Our qualified professionals understand the intricacies of tree service, effectively providing quality support, whether it is tree trimming or tree pruning. There are several advantages associated with the company of skilled tree removal services. We are a group of professionals dedicated to innovating the business of tree removal services in North Sydney. We aim to offer the best services at affordable prices, leaving our clients with an impression they can never forget.
Others Tree Services Sydney
Tree Removal
Tree Trimming
Pruning and Hedging
Stump Grinding
Land Clearing
Arborists Report
24hr Emergency Tree Services
Tree Surgeon Sydney
Dead Wooding
Tree Pruning North Shore Sydney
Pruning and Hedging North Shore Sydney
Tree Pruning North Sydney
Tree Pruning North Sydney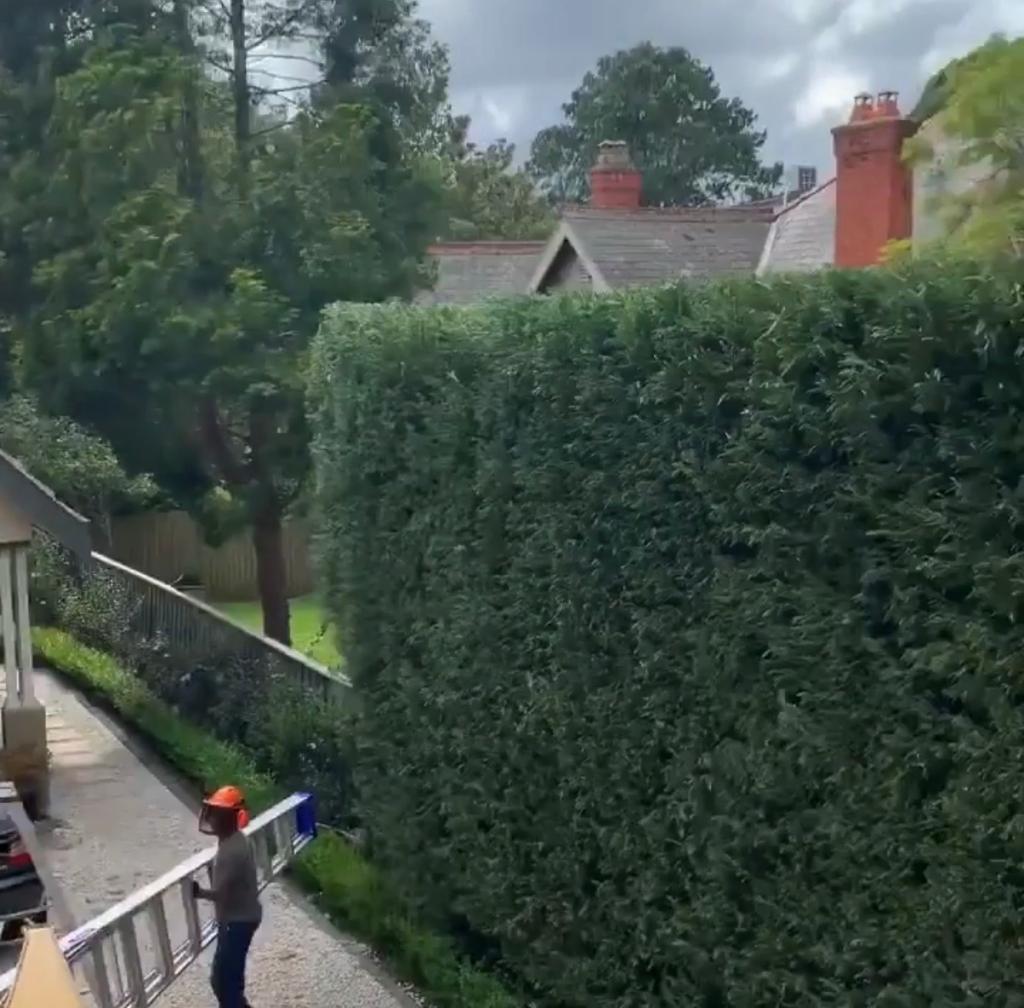 Trees of North Sydney require a proper care to maintain their aesthetics and structure. In forests, trees grow only with nature's pruning but in cities tree pruning is an essential process that cannot be done without experts association. Tree Pruning is a horticulture practice that involves the removal of selective parts of trees. It is done to remove the deadwood, to ensure health of plants, to reduce the risk of falling branches, removing non-productive tissues and to redirect the growth of plants. Here at North Sydney Tree Removal Complete Tree Experts Sydney, we provide the best possible Tree pruning services for residential as well as commercial landscapes.
Our Tree pruning services include
Tree pruning services can be done due to various reasons. It includes many different techniques and methods for specific tasks.
Dead wooding
Dead wooding is the method of trimming the deadwood of your tree. Over time, branches die out on a tree or trees often receive sunlight from only one side. It usually results in a deficiency of nutrients in plants. This can be especially common in suburban areas. Dead wooding the tree enhance its beauty and makes it look more attractive. It also promotes safety for any passerby.
As a tree gets mature it's completely natural for it to provide dead and dying wood. The purpose of dead wooding is to get rid of dying, and diseased branches throughout the crown. The main purpose of dead wooding is to develop a safer environment, so there's no chance of any branch falling off the trees.
Crown raising, cleaning, and thinning
Sydney Arborist – This type of service removes dead, diseased, or broken tree parts. This sort of tree trimming and pruning can reduce the danger of damage from tree branches falling on homes or people. Raising the crown level involves pruning cuts to get rid of dead branches from the lower part of a tree. Crown raising is performed to boost a view or improve clearance for buildings, vehicles, power lines, equipment, or pedestrians.
Crown Thinning is the method of selective removal of some internal and external branches equally throughout the crown of the tree. This method is carried out to reduce the tree by thinning and improving the steadiness of the larger limbs by cutting some of its foliage. Selective removal of dead tree branches decreases density within the canopy to extend sunlight penetration within the crown. Thinning of branches can help reduce the chances of injury when tornadoes or storms occur.
Structural pruning
Tree Pruning North Sydney – Structural pruning of a tree may be a holistic method of caring for the tree earlier within the life cycle. It's the most effective pruning practice for tree durability and a very cost-effective approach to the maintenance of trees. It's far easier and cheaper to prune a smaller tree than a tree that's mature and complicated.
Structure pruning of young trees involves the removal of some dead plant parts to enhance branch orientation or growth of a tree. If trees do not get structural pruning the parts become larger and the growth gets slower. By cutting back the weak branches and dead parts the tree thrives and grows better.
Benefits of having Complete Tree Experts services
Tree Pruning is like encouraging the plant to grow and produce more flowers and fruits. It should be done by professionals and experts arborists as the over-pruning can possibly kill a tree or destroy its shape and size. Here are some major benefits of tree pruning and reasons of why you should choose us as your reliable tree service vendor.
We care about the trees health and your safety
North Sydney Tree Pruning – Tree care can be risky. Trained professionals are experienced in safe practices, like using harnesses and hard hats, and the proper supervision of labor near power lines. Due to the changing weather, aging, trees' branches can become dull, broken, or diseased. They can even die because of fungus that penetrates the trees and infects them.
Trees need pruning as they need a sufficient amount of sunlight exposure and air circulation. Sometimes, in the process of pruning, we have to cut healthy branches so that the inner parts of the tree can have direct sun and air. Healthy trees can process photosynthesis properly and can supply oxygen to everyone. Additionally we have qualified, insured, and licensed team of arborists to perform tree care projects by using right equipment effectively.
We Make your surrounding beautiful and clean
Tree Pruning Sydney – Landscaped surroundings make properties look far more beautiful and increase the property's rate too. Just in case you're thinking that of selling your home, a well-maintained garden can add rather more value to its cost. Our Tree pruning Sydney services can help make your land more valuable.
The Complete Tree Experts work to enhance your landscape's beauty. There are numerous advantages of getting tree pruning services by us. Some people think that such types of services are expensive, the advantages of such precautionary measures far outweigh the prices.
Others Tree Services Sydney
Tree Removal
Tree Trimming
Pruning and Hedging
Stump Grinding
Land Clearing
Arborists Report
24hr Emergency Tree Services
Tree Surgeon Sydney
Dead Wooding
Tree Pruning North Shore Sydney
Pruning and Hedging North Shore Sydney
Tree Removal Experts Sydney
Why We Are The Best As Compared to Others Tree Removal Experts?
Tree Removal Experts Sydney – There are around 200 different species of trees that exist in the world. To better evaluate which tree services, the trees in your yard need it is imperative that you take the help of tree removals Sydney.
We are a team of professional arborists and we know all the possible dangers trees can face in the fall or spring season. We at tree removal Sydney provide exceptional tree services in town. With our expertise and knowledge we make sure that we extend the best tree services in Sydney.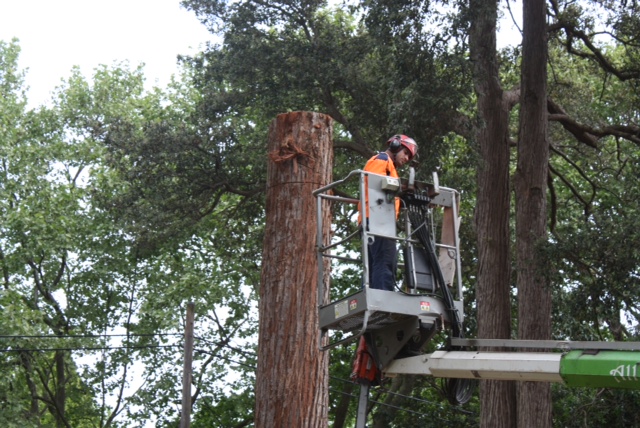 Why Do You Need Tree Services?
Just because you have planted a seed doesn't mean that the trees are going to take care of themselves on growing up. There are a number of trees and each have a different psyche. Because each of the tree is so different so with the passage of time they need different services. Sometimes tree needs tree trimming, sometimes they need grinding and sometimes removal. 
Maintaining trees is tricky and it is that one thing which cannot be done at home unless you are an arborist. For this reason it is imperative that you get the help of exceptional tree service providers. We are exceptional in this regard because we have been providing tree services since we can remember. We provide a number of services to our valued customers which include.
Tree Trimming
Tree Pruning
Tree removal
Stump grinding
Stump Trimming
Stump removal
Emergency Tree Care
Tree Lacing and Cabling
Storm clearing
Storm cleanup
We Are Tree Removal Specialists
Sydney Tree Removal – We are not some amateurs who are providing tree services in Sydney instead we are tree removal specialist. Over the course of years we have provided our services to a number of customers and they have always said amazing things about us. We are aware the fact that not every tree is here to stay and some need to be removed instantly. In such scenarios we provide exceptional tree removal services.
We work with modern technology and we make sure that we come up  loaded with all the tools and trucks to take care of the mess after the removal. Before taking the tree removal services task we make sure that we evaluate the whole yard to better understand which tree need the removal and which need to stay. We don't remove trees for the sake of removing we remove them when it is the only option.
Storm Clearing And Cleaning
Trees are delicate and with storms they can be at the risk of extinction or removal. If you have trees in your yard or you know that a storm has created a mess then don't worry. Call us right away and let us handle the situation in a professional way. We can assist you professionally in this regard.
We are experts in storm clearing and cleaning. We make sure that we take into consideration all the possible aspects of clearing and cleaning after the storm. With our experience team of arborists we will make sure that we clear your place in the best way possible.
We Are Economical
There are a number of things which makes us different from the other tree service providers but the main thing is that we are economical. We provide exceptional tree services in Sydney in the most economical and competitive prices. We can assure you that we will do your work in half the prize then the other three service providers. We believe in building our relationship with our customers and for this reason we always make sure that we give them the economical deals they deserve.
We Have Flexible Hours Of Working
We are the best because we make sure that we offer flexible hours for tree services in Sydney. We are aware of the fact that most people have work or school in morning. For this reason we can assist you in afternoon or even at evenings. We will be at your service whenever you would want us to be. We work in flexible hours and we can assist you in your desired time.
We Will Take Care Of The Mess
Best Tree Services Sydney – There are a lot of tree service providers in town but most of the time they don't even clear up the mess after tree removing or tree trimming. On the other hand we are different because we make sure that we take care of our mess after our services. In case you hire us for tree trimming then we won't just leave the mess right there. We will make sure that we clean that mess before leaving. We are licensed arborists and we make sure that we do everything in a professional way.
We Are Professionals
Tree Removal Experts Sydney – We would like to tell you that we are not some amateurs or gardeners who are providing tree services in town. We are professional arborists and we make sure that we do everything in a professional way. With the help of our expertise and experience we have the capability of solving any tree related problem in a professional way.
Tree Removal Sydney – If you are looking for the best tree removal services in town then we are the ultimate fit. We provide what you are looking for. We have trained staff and modern tools. Call us right way to hire our services. We are different from the rest and we will convince you about this.
Contact us Now 24Hr 0451 000 600
Sydney Dead Wooding
Sydney Dead Wooding
Dead Wooding Sydney Tree removal North Shore Sydney is a service provider that has taken the responsibility of providing safety to those people that threat regarding the tree fall. So the prevent any human and financial loss there are some careful measurements to save trees, homes, and lives as well. We remove all species of trees and Dead Wooding from residential and commercial properties. Any dead wooding tree is not too big or too small for our professional tree removal services in North Shore Sydney.

Sydney Tree Removal is one of the best companies in the Sydney. That has committed to help people in their worst time with latest techniques and expertise. It is important to protect your property from unusual trees or obstacles and those who are on it by removing dangerous and dying trees.
Dead Wooding Sydney
In North Shore, there is a lot of dead wooding Sydney causing a high threat to people or public place or property. It is very important for you to safeguard the sidings, roofs and the foundation of your buildings. This is the height of careless by workers or individuals.
This small mistake can damage much society in North Shore Sydney. If a tree has grown so bigger that because its roots or branches are destroying your property. Then you need a Tree Removal Service or dead wooding services in North Shore Sydney.
We cut Dead Wooding Sydney a way that disease branches. And the limbs of the tree are pruning with efficiency yet adding a touch of beauty to all the cuts. We can even perform crown thinning, crown cleaning, and pruning of dead wood, raising/reducing and shaping of dead trees. In a way that does not lose its natural beauty yet the dead wooding removed entire for good.
There are many different categories of service available when removing a tree, but a few necessary pieces usually include. Obviously, the tree will need to be chopping down. Dead trees are considering irrelevant by many people. Forest owners are unfavorable because they see a financial loss or a security risk. For the public, the pejorative aspect of Deadwood is explained by a feeling of disorder.
Dead Wooding Sydney
Typically, the contractor will also have to rope down pieces of the tree by climbing the tree and cutting it into more manageable sizes. In many cases, it may also be hauling away at no extra charge (or this is including in the estimate). For other considerations, CALL US to know our complete guide on what to ask when hiring a TREE REMOVAL NORTH SHORE SYDNEY.
We are not only cut trees. But also offer you facilities of tree trimming, pruning and hedging, Stump Grinding, Arborists reports, Land clearing and dead wood cutting. You can contact for more information about Tree removal services in North Shore Sydney.
Our Professional and expert team in removing a tree in North Shore Sydney and dead wooding Sydney. We will also guide you to how to save the tree and live from heavy storms and obstacles.
I regret to inform you that it is not issued to dead wood collection authorization forest in North Shore Sydney. You can contact the nearest forest to you (in this case, for dead wooding must contact the Team Completetreeexperts.com.au).
Dead Wooding Sydney
The removal of dead wooding Sydney decreases the heaviness of a tree, so reduces the risk of limbs breaking off. Dead Wooding is frequently doing as a whole unit with Crown Thinning. At Last yet most critical system for dead wooding services in Sydney is about crown upkeep.
Which are incorporates crown raising, molding, reducing and uplifting. The crown decreasing on another hand is a complete back as where the crown is cutting to lessen the tallness of tree. To lessen the factor of dead wooding Sydney storms and structure fall, apart reducing of wild development in North Shore Sydney.
Besides the branches we keep beside the dead and dying trees, favorable to cave birds, eating insects and bats. With the leaves, allow the reconstitution of the humus which enriches the soil nutrient needed to trees and shrubs.
Others Tree Services Sydney
Tree Removal
Tree Trimming
Pruning and Hedging
Stump Grinding
Land Clearing
Arborists Report
24hr Emergency Tree Services
Dead Wooding
Tree Removal Georges Heights
Tree Removal Service Lower North Shore
Tree Surgeon Sydney
Tree Removal North Wahroonga
Tree Removal North Shore Sydney
Tree Removal Beauty Point
Tree Removal Sydney North Shore
Tree Removal North Shore
Emergency Tree Removal North Wahroonga
Tree Trimming North Sydney
Tree Pruning Sydney
Tree Pruning Sydney

Tree Pruning Sydney of trees is a difficult but necessary for safety reasons operation. In some cases, it even made compulsory by law. When why and how often to prune and hedges of trees? What professional commitment and what are the obligations to respect?
For your tree pruning and hedging work, we support the implementation of cutting, structure and beautiful scenery.
You can also use our services for the maintenance of your garden, Tree Removal Services, Dead Wooding, Stump Grinding, Land Clearing and Complete Tree Experts Guides for your garden or forest. We carry out pruning, Hedging and trimming hedges.
Complete Tree Experts Sydney team extends over the outside of your home and Pruning and hedging to the thick dead branches of trees and make your garden's overall look get good environmental and beautiful scenery.
Quality, reliability, and professionalism are our watchwords. Read more about Tree Pruning and Hedging Sydney.
Here are some rules to keep in mind for successful pruning and hedging Sydney of trees.
Tree Pruning Sydney at the right time.
Pruning of trees does not calculate lightly. To know when need to pruning your trees, it should base on the age of the plants. If your tree within 10 years it is advisable to prune it every year. If your tree has ten or more years, pruning every two years is recommended. Finally, the frequency of pruning and hedging Sydney is reduce to every 4-5 years if your tree is 20 and every 10 years if your tree has more than 20 years.
Choose the best and the right time of year to prune.
Tree Pruning Sydney – Choosing the right time of year is also essential to achieve pruning your trees because the season is a critical parameter that will affect their survival. Some trees will not bear to be pruned in winter during their dormant, while others will accommodate in very well. For particular types of plants, and the geographical location, it is better to promote the fall or late summer.
In all cases, the spring remains a difficult season for pruning, the shafts being in full sap flow; size is great resin flows. To know when to prune, you must refer to the family of the shaft (softwood, hardwood, palm, and fruit). The advice of Complete Tree experts professional will tell you the best time for pruning and hedging Sydney.
Choose the Right Professionals for Tree pruning Sydney
The art of tree pruning and hedging Sydney is a complex science that requires specific equipment and the mastery of skills and special techniques. To choose your career, make sure the company has contacted the necessary assurances and that it is properly registered think for it to control the professional well holds a SIRET number and an insurance professional liability.
You can also ask to see some of his achievements, as a guarantee of seriousness. Finally do not hesitate to compare quotes. Keep in mind that the price of pruning and hedging varies with the difficulty of the operation (accessibility, tree size, presence of insects).
The shape and strength of your trees show how much you take care of them. A well-cared tree lasts longer and healthier. The most important way of taking care of your trees is pruning. You clearly cannot do this task by yourself. Hiring a professional service like complete tree experts will help you get all the work done in a day or less. We are a well-known company that provides amazing benefits to your trees.
With the help of our qualified team members, we remove the dead, dying, or diseased tree branches to improve the overall look of your trees. Tree pruning is one of our basic service that enhances the attractiveness and aesthetics of trees.
Tree Pruning & Hedging Sydney
Because of unwanted and over grown trees, more leaves appear to shed which can create a mess in your lawns, giving an unattractive look to the landscape. Pruning improves the overall appearance of your land and can avoid the labor and cash involved in cleaning the area again and again. The in-habitation of pests and rodents who seek shelter in the dry barks of the trees can also be prevented by tree pruning.
A qualified company will encourage you to plant more trees to prevent any environmental effects by removing the old ones. Hiring complete tree experts can make your life easier. Thousands of our customers completely rely on us for their tree service needs. And we are proud to have such customer loyalty.
Tree pruning is a cost-friendly service that will save your money spent on cleaning lawns and landscapes to get rid of fallen leaves and branches. Overgrown trees can damage your house and buildings as well. A lot of money will spent in fixing the damage. Many people have their homes insured. But insurance companies do not provide any facilities against damage by overgrown trees. This is your and our responsibility to take care of our trees and save our money.
Our top priorities in tree pruning
Our team of experts focuses on decreasing the size of the dead trees instead of cutting the whole branch.  This form of tree trimming makes the tree less risky, safe, and cleaner. We do not wait for the branch to be dead or fall. Our skilled team immediately recognizes the dying branches in the early stage and trims it off at right time. This helps in the prevention of diseases caused by sick branches, improves environmental health, and allows the tree to get better exposure to sunlight.
According to our arborists, minimizing the number of dead branches allows the tree to get more nutrients from roots and improve their health. Our professionals know the right techniques for pruning. A tree can be fully damaged if an un-professional practice wrong pruning on it. We prefer to make small cuts rather than cutting the whole branch.
Tree pruning Sydney
We provide the 24-hour emergency service in Sydney, Australia. Our years of experience in the tree removing industry make our services professional and reliable. If you are a Sydney resident and have faced any dead tree on your way reach us today and get them fixed immediately.
Tree Pruning Sydney is an essential intervention to reinvigorate your green spaces. Our experts cut and remove dead branches or sick to provide more space for new branches and give more chance to your tree to flourish.
Send us your project. We will study it together for start working. Please contact us.
Others Tree Services Sydney
Tree Pruning North Shore Sydney
Tree Pruning North Shore Sydney

Tree Pruning North Shore Sydney – When you need tree pruning in Sydney, the best company to call is Complete Tree Experts. We are one of the most well-known and reputable companies in the area. Not only do we offer high-quality services for a competitive price, but our professional arborist team is also highly trained, qualified and fully insured. We know all about trees and what they need to be healthy. This includes how to prune trees to avoid damage or injury. Whether you need tree pruning North Shore Sydney or tree pruning anywhere else in Sydney, make sure you contact Complete Tree Experts first!
We offer a wide range of pruning and hedging services. Our Sydney arborist can tidy up or reshape any tree or hedge to suit your needs. Pruning and Hedging North Shore Sydney
Others Tree Services Sydney
Tree Removal
Tree Trimming
Pruning and Hedging
Stump Grinding
Land Clearing
Arborists Report
24hr Emergency Tree Services
Dead Wooding
Tree Pruning North Shore Sydney
There are many reasons to prune a tree, from shaping them for better sunlight and airflow, to removing hazardous branches. However, the process of tree pruning can be daunting. You need to know which tool is best for the branch size and shape, what time of year it's safe to cut a particular species, and how to make sure you don't kill the tree. That's where a professional comes in! With almost 25 years of experience in trimming trees safely and efficiently, Complete Tree Experts Sydney can help with your tree pruning needs. From high-rise buildings to residential suburbs, they've got you covered. Ready to give us a call?
TREE pruning and hedging services are best provided by NORTH SHORE SYDNEY COMPLETE TREE EXPERTS, as we understand the minute technicalities.
Tree Pruning North Shore
Tree Pruning Sydney – How many of you have seen, dead thick branches hanging causing threat to life and the reason is lack of concentration in TREE pruning and hedging . This not only makes the overall look and feel ugly rather it is a threat to life for those standing near it. And those who have dead woods around need to work on the LIFE insurance policy for sure, if they do not contact an expert in tree pruning and hedging. So tree pruning and hedging regularly can help you facilitate in having a healthy environment and beautiful scenery around you.
Free Consultation with our certified arborists
You can schedule a meeting with our certified consultant and get your query through the table, sort it out. Let us know what you need just simply contact on our given address or visit our website and leave a message.
Our support Team will contact you within 24 days.
We will send your query to our analysts and experts arborists who can determine the solution according to your requirement.
Moreover we will come up with new ideas and technologies to determine your needs.
Send us your query we will touch you back within 24 hours
Your query will be entertain by our analyst and experts
Right towards to the solution of your need
24/7 support to entertain your query with our best support team
Have an overgrown tree in your yard? Maybe it needs some pruning. If you're not sure what to do, then it's time to call the experts. Complete Tree Experts Sydney are specialists when it comes to tree care and pruning. We can trim any height of branch, whether it be low-hanging branches or high-reaching ones. We can also remove them completely if they pose a danger to people or animals. We offer a free quote service for all our clients in Sydney, so don't hesitate to contact us today!
Do not look further for a finest tree service for your area as Complete Tree Experts Sydney is a top leading company that provides the most efficient tree services in north Sydney. We are known for the better health of trees. We promote healing and improve value and appearance of trees.